Need a boiler service? Don't always rely on big national firms. Support your local engineers in Walsall, Cannock, and Stafford. For a friendly and efficient service, call us at 01922 662840 or 07950 062756.

The Personal Touch of Local Services
Understanding Local Needs
When you opt for local boiler service, you're not just a number in a database; you're a neighbour. Local engineers are part of the Walsall, Cannock, and Stafford communities. They're familiar with the regional weather conditions, water quality, and typical housing styles, which enables them to provide a service tailored to local needs.
Immediate Availability
National firms often put you through a maze of automated customer service messages before you can schedule an appointment. Local engineers cut through the red tape, offering more immediate and flexible scheduling. In many instances, a local service can get to your doorstep within hours of your call.
Building Customer Relationships
There's a genuine relationship to be had when choosing local. With fewer layers of bureaucracy, you can easily develop a rapport with the person directly responsible for your boiler's health. It's this kind of familiarity that builds trust and leads to a lasting business relationship.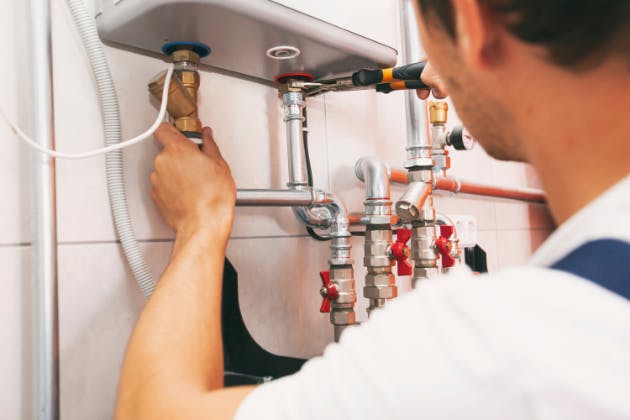 The Practical Benefits of Going Local
Flexibility in Service
National firms generally offer a standard, one-size-fits-all service that may not necessarily cater to your specific needs. Local engineers in Walsall, Cannock, and Stafford, however, often show more flexibility. They are more likely to offer customised solutions and go the extra mile to ensure your satisfaction.
Lower Costs
One undeniable advantage of local boiler service is cost-effectiveness. Without the corporate overheads that national firms have to deal with, local engineers can offer you a competitive rate without compromising on quality.
Quick Emergency Response
A boiler breakdown is always inconvenient, but the situation becomes less stressful when help is just around the corner. Local services can offer quicker response times, getting your boiler back up and running before you know it.
Community and Accountability
Your choice to go local doesn't just benefit you; it benefits your community. Money spent on local services circulates within the local economy, helping to support jobs and community services in Walsall, Cannock, and Stafford.
Also, it's much harder for local firms to avoid accountability. Their reputation is built on the reviews and word-of-mouth recommendations from people in their own community.
More Reasons to Choose Local
Environmental Benefits
Choosing local means less travel for the engineers, reducing their carbon footprint. If you're eco-conscious, this is yet another reason to opt for local services.
Time Comparison
On average, a local service can resolve boiler issues more quickly than a national firm. This means less time spent in the cold during those chilly winter months.
Increased Well-being
With faster service and less hassle, your overall well-being improves. When your boiler is serviced quickly and effectively, it lifts a weight off your shoulders, making life a little more comfortable.
Key Takeaways
Local engineers offer customised services tailored to your needs.
Quick response times make local businesses a reliable choice for emergencies.
Supporting local services enriches your community and the environment.
For reliable boiler service in Walsall, Cannock, or Stafford, don't hesitate to contact us. Your comfort is just one call away at 01922 662840 or 07950 062756.