Log Burner Installation in Cannock
Welcome to Home Heating Solutions, your one-stop shop for reliable log burner installation services in Cannock. Our team of skilled experts is committed to offering homeowners high-quality, economical solutions for their heating needs.
Our log burner installation service
The installation of a wood burner in your home can be a difficult undertaking, which is why we provide a thorough service that handles everything from beginning to end. Our team will work closely with you to comprehend your unique needs and offer you a solution that is tailored to fit both your goals and your budget.
In order to ensure a safe and effective installation, our log burner installation service involves a complete site inspection to determine the optimum position for your log burner. To ensure that your log burner lasts for many years, we only utilise top-notch components and goods from reliable suppliers.
We always endeavour to provide exceptional customer service and take great pleasure in our work. In order to guarantee your complete satisfaction with the finished product, our team will keep you updated throughout the installation procedure.
We provide a variety of additional heating solutions in addition to installing log burners, such as gas and electric stoves, boilers and central heating systems. We can offer you professional guidance on the best heating choices for your home and assist you in making the best product selections to suit your requirements.
Why choose Home Heating Solutions?
At Home Heating Solutions, we're committed to giving our clients the best possible service and assistance. We provide a thorough after-sales service that includes routine upkeep and servicing to keep your log burner operating smoothly and effectively.
At our company, we take great satisfaction in the fact that we are a local, family-run business situated right here in Walsall. With years of industry expertise under their belts, our team of highly qualified engineers is dedicated to providing the greatest customer service and workmanship.
Since installing a log burner is an investment in your home, we go above and above to guarantee that our customers get nothing but the best standards of service. We keep our clients informed every step of the way, from our initial consultation to the finished installation, ensuring that they are completely delighted with the outcome.
In addition, we take great pride in the fact that we are a HETAS Registered Installer, which signifies that our staff has completed significant training and certification to guarantee that all of our log burner installations meet industry standards for performance, efficiency, and safety.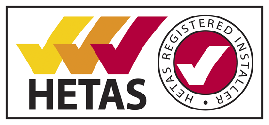 We take pleasure in giving each of our customers a tailored service, taking the time to understand their unique requirements and finding them a solution that fits their demands and budget. Our log burner installations are made to last since we only utilise top-notch components and goods from reliable suppliers.
So don't look any further than our family-run company if you're seeking for a dependable and trustworthy log burner installation service in Walsall. To arrange a consultation and learn how we can keep you warm and cosy in your home, call us today.
Get a free quote
Look no further than Home Heating Solutions if you need a dependable and skilled log burner installation service in Cannock. To arrange a site inspection and learn how we can help you maintain year-round comfort in your home, contact us today.