Boiler installations based in Walsall covering Cannock & Stafford
With many years of experience in handling gas heating systems, the team at Home Heating Solutions offers quick and efficient boiler installations at very competitive prices in Walsall, Cannock, Stafford and the surrounding areas.
We can supply and install all types of boilers
In the biting winter, it is vital to keep your boiler functioning efficiently. If you are looking for a brand new boiler installation or upgrade in the Walsall area, Home Heating Solutions provides complete boiler installations and maintenance. We source units from leading manufacturers across the globe with modern fittings that are designed to last for many years to come. All of the work completed by us will always be up to industry standards and fully insured for your peace of mind.
Our Boiler Installation Services
We are happy to guide you through the process of selecting the right boiler for your home and assisting you in installing it, whether you are replacing or upgrading your current boiler. Our Gas Safe registered engineers are available to help you with any boiler installation services you require. Simply visit our gallery page to see examples of our previous boiler installation work in Walsall, Cannock and Stafford.
Our boiler installation services in Walsall, Stafford and Cannock areas
We understand how difficult it can be to select the right boiler. There are many options and brands to consider, but don't worry; our heating engineers are always available to help.
You can trust that you are in good hands with us, from assisting you in choosing the best boiler for you and your home to installing and testing it to ensure that it is operating effectively and securely.
So, whether you need a new boiler installed or an old one replaced, our Gas Safe gas engineers can assist.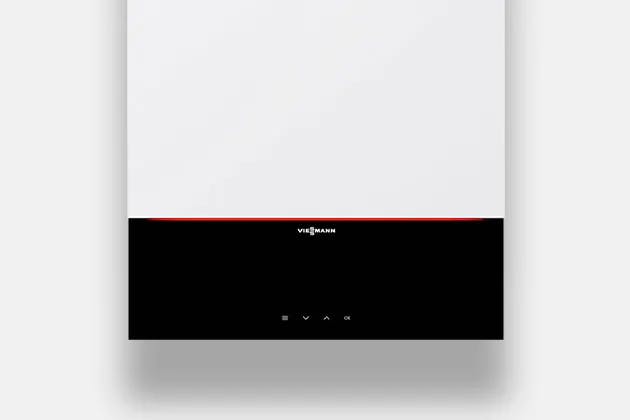 Do you need a new boiler?
Every boiler, regardless of kind, has a limited lifespan. Knowing when to replace your boiler system saves you from operating a dangerous system that may cost you more to operate and increases the likelihood of a boiler breakdown.
Here are several signs that it's time to repair your boiler:
If your boiler is older than 12 years
If your boiler is more than 12 years old, it should be replaced. Not only will you profit from a new boiler's greater efficiency, but you will also notice a significant difference in the time it takes to heat your home. Your current boiler is most certainly showing signs of wear and tear and is not operating at peak efficiency.
If your boiler is frequently failing
Older boilers suffer from wear and tear, causing them to develop issues and regularly fail.
If you see that your monthly costs are stacking up.
If your monthly expenses have increased after acquiring your new boiler, this could signal that the age of your boiler is beginning to show. Installing a new boiler will assist you in lowering your monthly expenditures.
Types of Boilers
Our boiler installers can provide advice and assist you in selecting the best boiler for your needs, but here's an overview of the many types of boilers we install and where they're appropriate:
Conventional boilers
Conventional boilers (also known as ordinary boilers, heat-only boilers, or open-vent boilers) use a cold-water tank and a hot water cylinder to provide both heating and hot water. These boilers may be very handy in homes with a large number of people who require hot water at the same time.
Combi boilers
Combi boilers are perfect for small-space houses. They can fit into smaller spaces, thanks to the lack of additional tanks that take up needless space.
System Boilers
If you want to heat your home in the most compact way possible, a system boiler is an ideal choice. They're also ideal for meeting your home's hot water needs without the need for extra storage tanks.
We've conducted boiler installation projects in Walsall, Cannock, and Stafford, to name a few. However, we are delighted to provide boiler installation throughout Nottingham, and you can read what our prior clients have to say about our services on our reviews page.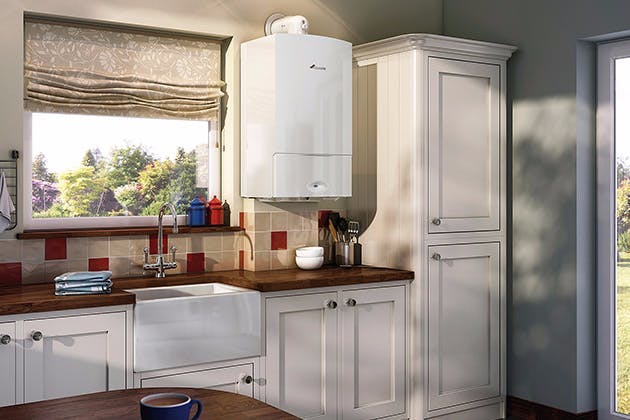 Considerations before installing a new boiler
A new boiler is a substantial financial investment, and there are several factors to consider before purchasing one.
Reliability
A highly reliable boiler can save you a lot of money in the long run, especially on unforeseen repair costs. Our gas engineers are happy to recommend a few reliable boilers! There are budget, mid-range, and luxury models available. When you have a boiler installed by Home Heating Solutions, you can also schedule an annual boiler service to ensure its dependability for the duration of its life.
Timeline for installation
The installation of your new boiler could take anywhere from one to five days, depending on the amount of work involved. This is especially important if you need your new boiler installed right away. Our boiler installers always recommend installing your boiler during the summer, when your household will be using less hot water!
The new boiler's location
The placement of your new boiler may have a significant impact on the layout of your home, especially if you are considering a boiler with additional storage tanks.
The Benefits of Putting in a New Boiler
There are numerous advantages to replacing your boiler...
Increases Value
To begin with, modern boilers increase the value of your home. This is because newer boilers are more energy-efficient, attracting potential buyers by lowering energy costs.
Reduced Size
New boilers are significantly smaller and more quiet than older boilers. The most significant advantage is that they can be fitted and installed in more confined spaces, freeing up more space in your home.
Get in touch
Does your boiler keep breaking down? Regular boiler servicing could resolve this issue and keep your boiler functioning at optimal conditions. Working around your schedule, our engineers can visit your home at a time that is most convenient for you. Get in touch with us for a free estimate and professional advice throughout Stafford , Cannock and Walsall.